Amanda Martin Ph.D., LMFT-S, LPC, BCN
My theoretical approaches include the Symbolic Experiential Therapy approach layered with Trauma-Focused Cognitive Behavioral Therapy, EMDR, Equine-Assisted Psychotherapy, and Collaborative Problem Solving.
I value a holistic approach to wellness and mental health. I provide a variety of services to support this holistic lens for healing. I believe that everyone has resilience within themselves and in their support system to help them find a healthy balanced path in life. If you are wanting to find your balance, I'd be honored to help.
Bridget
Bridget is a certified emotional support service dog registered with US Animal Registry (#AB914158). Bridget loves to meet people and offer her emotional support. She takes her job seriously and is a valued member of our team.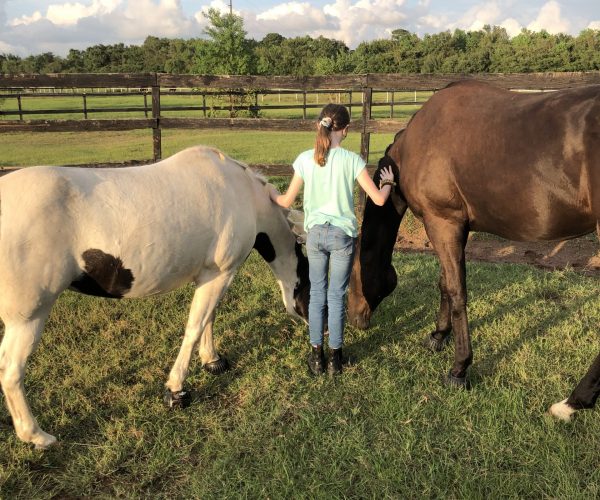 Meet the Herd
We have a herd of 15 horses at Special Cheers that work with people. The horses can work with you individually or in groups. Each horse is unique and enjoys working with people. At the barn, we have support staff including pigs and dogs as well. They would love to meet you and help you discover the opportunities in your story.
We provide a variety of counseling, training, and mental health services in the Houston, Texas area. This office is a safe space for LGBTQ+ individuals. 
Neurofeedback
Counseling
EMDR & Peak Performance
Equine-Assisted Psychotherapy
EMDR Consultation and Educational training
Team-Building Equine-Assisted Retreats
Other Services